I began to move through the castle, or through the labyrinth, I don't remember now, up to where the princess was. This was near the exit– you could see a huge gate– but there was still a stretch left. A circular stone table, the princess sitting there, the noise coming from outside, the effect of the light there. Then I go closer, I enter the arc of light, I speak. Che, did you come long ago? That was not the dialogue, but it is what I remember. Che, did you come long ago? Is someone coming to see you? And the answer: Been here for a week or so. And it's my third time. My parents come. And she pulled out a pack of cigarettes and she had yellow stains on his fingers. Many. And a bitter peace that made no sense. Nineteen, twenty years old. No more. And why did you come? I ask her. She chilled: I'm hospitalized, she said, because I don't know who I am. And when she grabbed my lighter I saw the marks on the wrists running all along. A castle, a labyrinth; there they called it: the Sanatorium. As far as I know, that spring, the game, for her, finished there. Will she have turned 20 hospitalized? Closer in time, this spring, at the Argentine Video Game Exhibition (EVA), thousands of players took their characters out of dark levels and the most awarded games were, precisely, the horror thrillers Madison and Vlad Circus: Descend into Madness. The 20TH EVA showed the power of a sector capable of exporting like few others. But that is also capable of containing a generation.
A complete success. A milestone. The first EVA to arrive at the Kirchner Cultural Center (CCK), the largest public cultural space in Latin America, had 800 business rounds, brought 40 international publishers and presented, before thousands of people, 60 games that are just the tip of an iceberg of which no one can yet have dimension. The twentieth edition of the exhibition, organized by the Association of Video Game Developers of Argentina (ADVA) with the support of the National Ministry of Culture and the Cultural Industries Market of Argentina, presented record numbers in a sector that already had interesting figures itself.
These figures, surveyed since 2018 by the Observatory of the Argentine Video Game Development Industry, are overwhelming. An industry capitalized at 72 million USD, which includes 1,500 workers and whose main productive units, 86 percent of them, are micro and small companies that do not even have 10 years of created.
During the EVA rounds, these companies were able to negotiate hand in hand with the industry's main global exponents. Ever since culture was produced by industrial means, Argentina gave the world universal creators: it happened with tango and cinema in the 1920s, with literature, plastic arts, rock. The next emblems of the Argentine arts surely sat down in the EVA's business rounds. The question is: where are they now? And also: What are they thinking?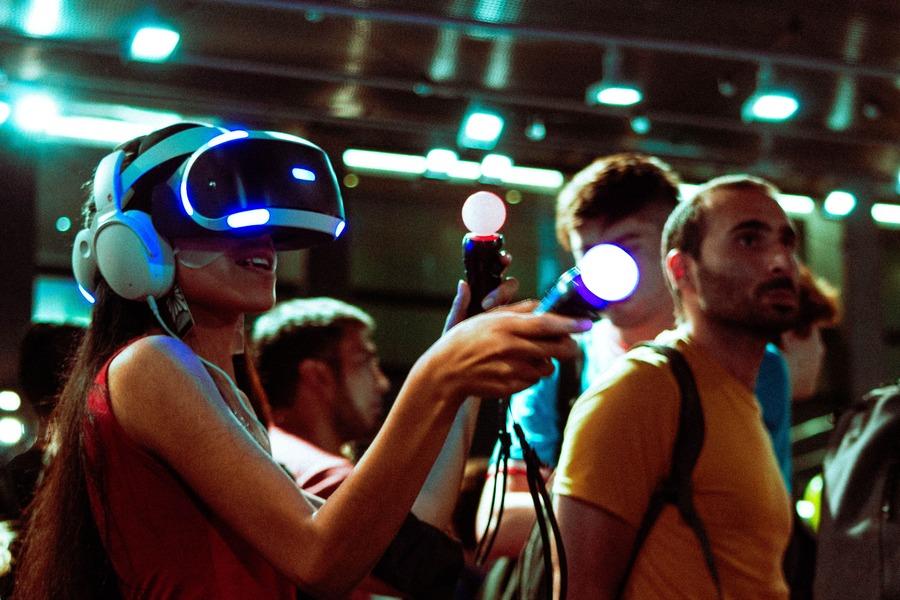 What is the daydream about?
What does a genius think? Nobody knows. But on Friday, under CCK's Blue Whale, many, most likely, were thinking that the Expo was excellent. And they were right. With the chance to try the latest releases from developers such as PurpleTree, Indisruption or Navegante, thousands of people with different ages, sexes, genders or ideas enjoyed games with international projection. In some years, for example, they will be able to say that they tried this or that game, long before it became a classic.
Going through those test stands was also a way to walk the Argentine territory with a map of the game industry. In EVA case, someone could walk the games sector and cross developments from Santa Fe, Córdoba, Santiago del Estero, Buenos Aires or Tierra del Fuego, for example.
This last zone, one of the areas where the industry has grown the most in recent years and one of the provinces that hosted its own EVA in 2018, presents also some grim numbers: Tierra del Fuego has the highest suicide rate in Argentina and half of the cases are teen boys and girls.
As said before, no one can slide into the thought of a great mind, but while the Argentine gaming community and many other international attendees browsed the game offer, some questions were in the air: economic growth is clear, but what can the community generate from a human perspective? The community advances in its organization, but what are they going to do with that growth?
Descend into madness or not, that is the question
After two days with thousands of visitors, hundreds of business rounds, nearly 500 portfolios received at its Job Fair and many people who met personally at the EVA, the Expo closed with an awards ceremony; a sample of the tremendous quality and variety with which Argentine gaming begins the decade. Madison and Vlad Circus: Descend into Madness were the main winners of that contest, two jewels that overflow with craftsmanship in their graphic and narrative elaboration. In the first, you have to escape from a demon through rugged scenarios and with an instant camera as the main tool to solve the game mysteries game and free yourself. In the second, you have to reconstruct the story of a circus destroyed by an intentional fire in the 1920s, despite the fact that some of its characters want to prevent the protagonist from leaving that mission unscathed.
Beyond the horror themes, an inexhaustible topic in videogames, Atuel also stood out, a documentary-game set in Mendoza in which the player can be, at different times, the river itself, different animals or nature spirits. The goal here is to share with players a part of the deep meaning embodied by the river for those who live near it or, in many cases, thanks to it.
In its twentieth edition, the EVA confirmed the quality and potential of an economic sector that in Argentina, in turn, is a community. That community, in this world, where many descend into madness right away, in just a few years managed to turn software and Internet into a tremendous productive tool that can release far more than its economic power: it may contribute to the DNA of what we understand as Argentina, it may change lives. Or help many to find, literally or not, the way out of the place where they are and can't go out
From employment generation for youngsters to games applications in educational and mental health matters, what gaming industry brings is barely visible on our horizon. It all depends -time will say- on those who press Start.